Organization and Conductance of Inter laboratory Comparison (ILCs)
Certified Reference Materials CRM Reference materials are homogeneous and stable measurement standards, its preparation and certification are one of the most advanced scientific topics nowadays. Reference materials are an important tool in realizing a number of aspects of measurement tractability and quality and are used to support measurements concerned with chemical composition, biological, clinical, physical and engineering propertiesTo help the technical committee members in the Gulf MET in the implementation of Interlaboratory comparison within the member states. Course Objectives: The primary objective of this course is to provide an overview about reference materials classifications, selection and uses in chemical testing and calibration laboratories for calibration, method validation, quality control (internal& external), personnel training, benefits from using CRM instead of commercial materials and international requirements for RM. Who Sholud attend: This course is designed for: Analysts and technicians Technical and quality managers of testing laboratories Reference materials supplier and purchasing officer New employees in testing laboratories Day 1 Quality management system. Terminology. Overview of applicable international standards (ISO 9001, ISO/IEC 17025, ISO Guide 34, ISO 17043) CIPM MRA Requirements for QMS Review EURAMET Approach for QMS Review Presentation of TÜBİTAK UME's QMS as a practical example IT Tools used for QMS processes Day 2 Key and Supplementary Comparisons Definition of interlaboratory comparisons, general terminology Rules for comparisons, guidance documents, standards (ISO 17043) Planning and carrying out key/supplementary comparison Technical protocol of the comparison Reporting of comparison results Key Comparison Reference Value (KCRV) and its uncertainty Degree of equivalence, mutual degree of equivalence Evaluation of results of key comparison. Calculation of KCVR and its uncertainty Linking of the results of RMO key comparison to the CIPM key comparison Example of Regional Key Comparison (DC Voltage measurements) Example of comparison in force measurements Day 3 Example of key/supplementary comparison in mass calibrations Interlaboratory comparison for secondary level laboratories Example from electrical measurements Interlaboratory comparison for secondary level laboratories Example from force calibrations Interlaboratory comparison for secondary level laboratories Example from mass calibrations

Ref No: 123
5 Day(s)
20 Oct 2017
View All Courses
Book Now
Certified Reference Materials CRM
Reference materials are homogeneous and stable measurement standards, its preparation and certification are one of the most advanced scientific topics nowadays. Reference materials are an important tool in realizing a number of aspects of measurement tractability and quality and are used to support measurements concerned with chemical composition, biological, clinical, physical and engineering propertiesTo help the technical committee members in the Gulf MET in the implementation of Interlaboratory comparison within the member states.
Course Objectives:
The primary objective of this course is to provide an overview about reference materials classifications, selection and uses in chemical testing and calibration laboratories for calibration, method validation, quality control (internal& external), personnel training, benefits from using CRM instead of commercial materials and international requirements for RM.
Who Sholud attend:
This course is designed for:
Analysts and technicians
Technical and quality managers of testing laboratories
Reference materials supplier and purchasing officer
New employees in testing laboratories
Day 1
Quality management system. Terminology.
Overview of applicable international standards
(ISO 9001, ISO/IEC 17025, ISO Guide 34, ISO 17043)
CIPM MRA Requirements for QMS Review
EURAMET Approach for QMS Review
Presentation of TÜBİTAK UME's QMS as a practical example
IT Tools used for QMS processes
Day 2
Key and Supplementary Comparisons
Definition of interlaboratory comparisons, general terminology
Rules for comparisons, guidance documents, standards (ISO 17043)
Planning and carrying out key/supplementary comparison
Technical protocol of the comparison
Reporting of comparison results
Key Comparison Reference Value (KCRV) and its uncertainty
Degree of equivalence, mutual degree of equivalence
Evaluation of results of key comparison. Calculation of KCVR and its uncertainty
Linking of the results of RMO key comparison to the CIPM key comparison
Example of Regional Key Comparison (DC Voltage measurements)
Example of comparison in force measurements
Day 3
Example of key/supplementary comparison in mass calibrations
Interlaboratory comparison for secondary level laboratories
Example from electrical measurements
Interlaboratory comparison for secondary level laboratories
Example from force calibrations
Interlaboratory comparison for secondary level laboratories
Example from mass calibrations
Are you training officer and want to nominate people from your organization for this training course?
Category
ISO 17020, ISO 17025
Fees:
$100.00
Language
English
Host
test

Trainer Name : Pandi
VENUE INFO
Muscat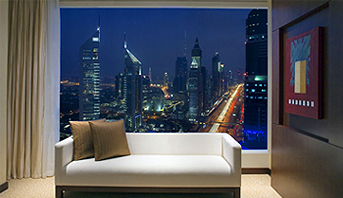 Pandi - Public Relation Officer
Mobile: 9965177545
Email: pandi@nard.ma
Address:
Oman
ACCOMMODATION
Room Type: Suite
Fees: $100.00
No of persons: 1

Description
The content will update later.
Room Type: Double
Fees: $200.00
No of persons: 2

Description
The content will update later.